We are a small kennel family type from Czech republic.  I consider my dogs first and foremost as friends.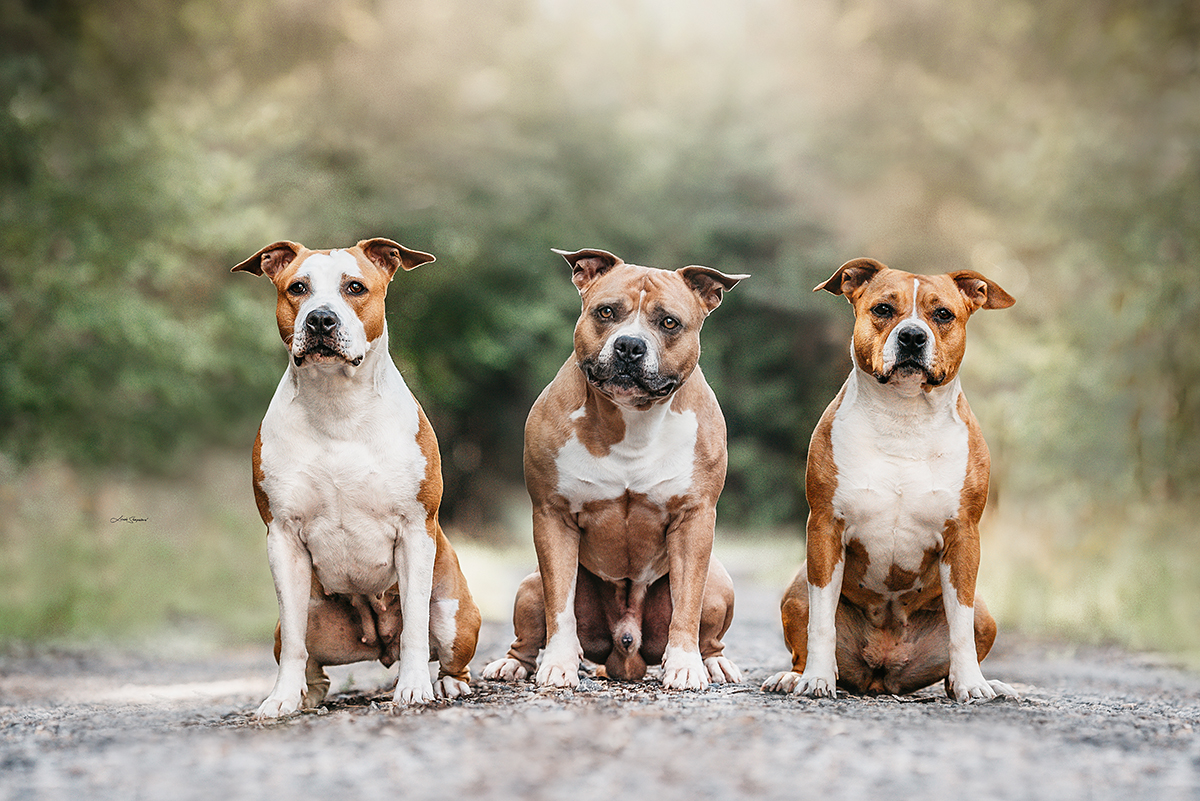 Our kennel was establish in 2014. My first american staffordshire terrier Diomedes Hardy Workaholic aka "Druid" brought me to sport cynology. Our big dream came true. Together we did it. We have passed 15 exams. To our most successfull and biggest one belongs IPO 3. Druid is also very good stud dog. He became my life partner and together we are trying to show everybody, that AST is not threat, but first of all lovely dog with big heart. In sport cynology we continue also with second part of my pack.
My older female "Gebbi" is import from Serbia, she has passed 5 exams and definitely we are not finish.
Our kennel places importance on health and temperament of our stud dogs. Because of this, my breeding plans will come with the third member of my pack – female Lamia. She grouped all my expectation about healht, temperament and exterier to one. My dogs became very important and indispensable part of my life. They are my all. Together, we are family.